Without a doubt the biggest dilemma a petrolhead can face is choosing a daily driver. If you are reading this, there is a 99% chance that you are addicted to cars . That can do a lot more than just drive you from A to B. Unfortuanly it comes a time that we have to do just that, drive from A to B. Call it driving to work or going on a grocery run. Sometimes we have to drive reasonably and not for our pleasure (it sucks I know).
So what do you choose to buy that is sensible enough to be daily driven, without killing your love for the machine? Well in this case Damianos bought a bmw e92 335d and it makes perfect sense.
For starters bmw's 3 series have always been an excellent daily driver. They got a reasonable amount of trunk space and a comfy interior with room for actual passengers. (looking at you miniaturized econoboxes). Plus this one being a diesel its capable of a wallet friendly mpg.
In its standard trim this 2012 sport plus edition looks good and has the performance to match.But there is always room for improvement. In this case, exterior wise the improvement came with the addition of M3 side skirts and mirrors. A common mod in the 335 community. What makes this one stand out, is the custom carbon front lip and side skirts extensions made from the same stuff. Keeping the trend going is a rear carbon diffuser and a m performance carbon spoiler. Lastly, a carbon roof spoiler tops things off. Being from the factory a white pearl car the carbon accents really do pop out!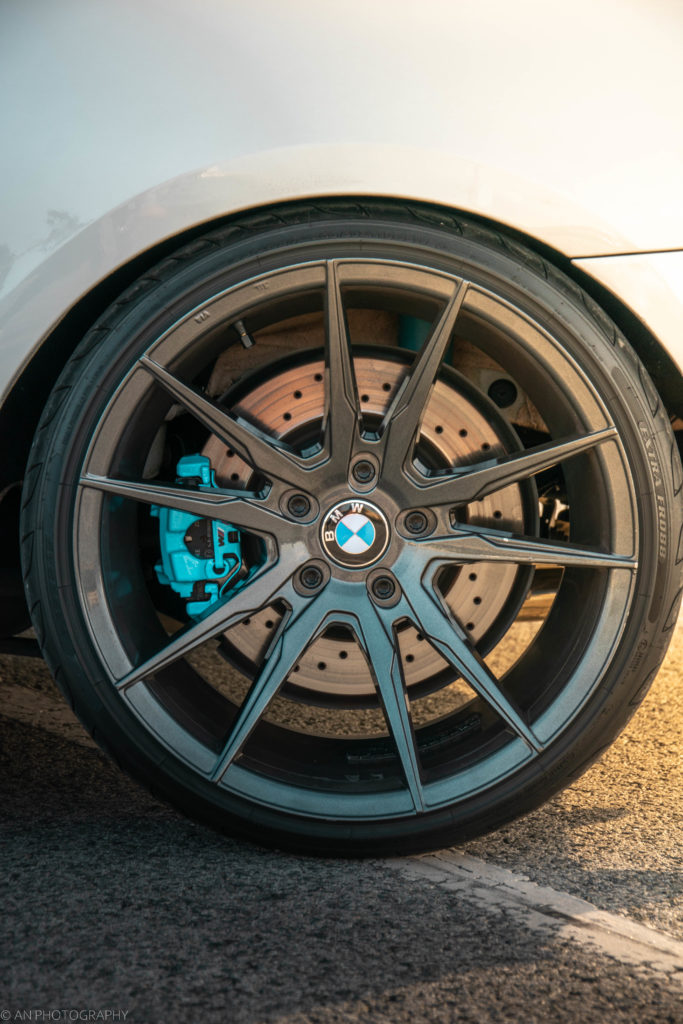 Contact with the ground is provided by JR21's. Which measure 19×8.5 with an et 40 up front and  19×11 with an et 25 rear. A pretty aggressive setup, but wrapped around in Michelin Pilot sport 4s they do an excellent job of feeling up the arches. Being a wheel whore myself I was kinda disappointed to see knock off wheels on a ride like this. However, the owner assured me that its getting a proper wheel and tyre fitment package soon. Ground control is provided by Bilstein b16 all around with damping and height adjustability.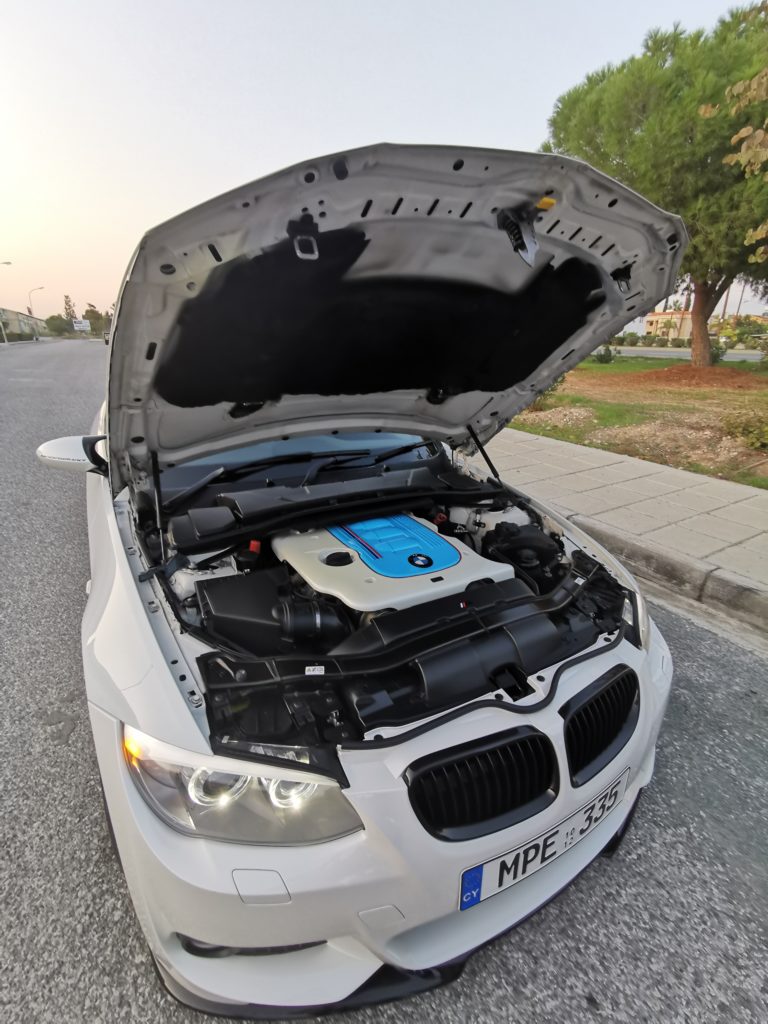 Power wise, with the car being a daily driver the owner did not want to exaggerate. (we all tell lies to ourselves). But having a turbocharged 3.0 L inline six under the hood, it doesn't take a lot to provide with some ridiculous numbers. The car made 350 hp on the crank and 300 whp on a mustang dyno. With the party piece being the torque measuring at 85 kgf !  The numbers are courtesy of an ecu remap. Along with the addition of a downpipe joined with a straight through exhaust system and some k&n air filters. Keeping things cool its an upgraded mtech intercooler system. Engine vitals are monitored via a Awron dga display.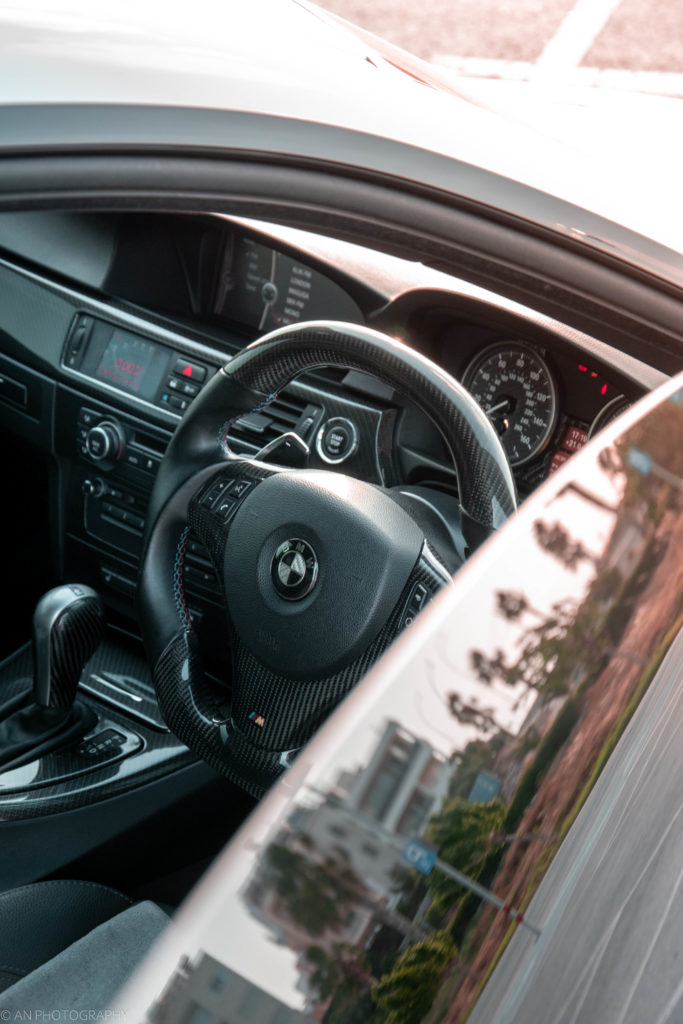 An often-overlooked aspect when modifying car, it's the place where you spent the most. I am not talking under the hood; I am talking for the cockpit. Being a German coupe, it is a pretty nice place to be from the get-go. But as you may have guessed by now it wasn't enough. Aftermarket carbon fibre replacements for the consoles and other trim pieces help tie in the exterior look with the interior. Another nice touch is the custom carbon fibre flat bottomed steering wheel that by itself it's a statement that this is a well detailed build. Speaking of details, the dash was treated – you guessed with more carbon fibre.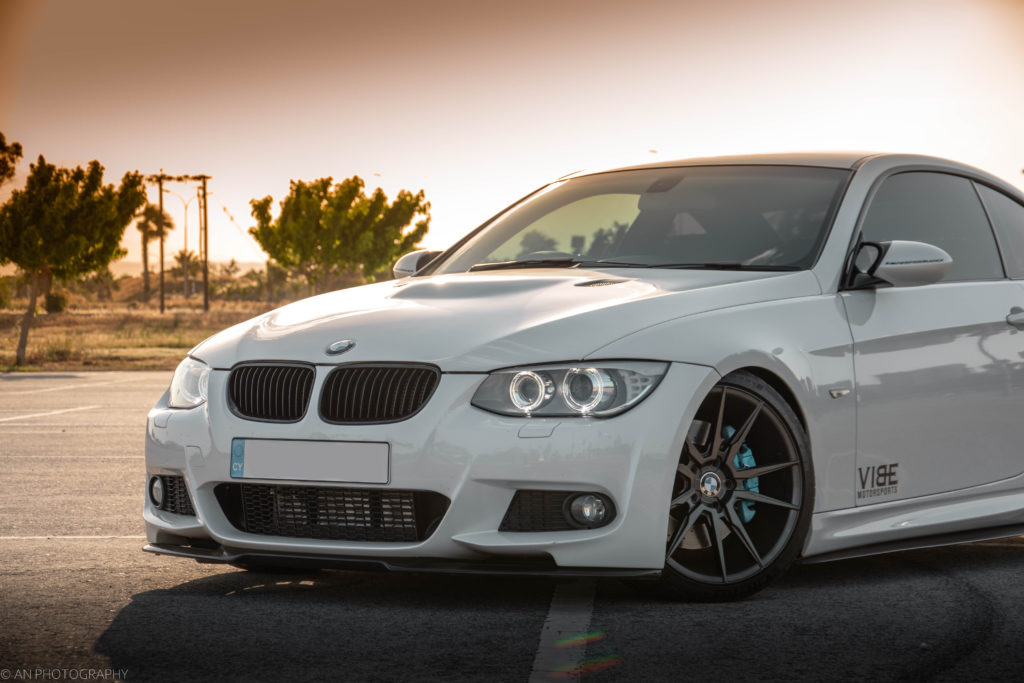 As impressive as this build is for a daily, its journey does not stop here. The owner plans to take it to some track days or drag events .(if they ever happen). To see its true potential. One thing for sure it's going to be interesting to see a diesel tearing up the track! Lastly the owner has some plans stored for this machine in the future that includes a water-methanol system, an upgraded turbo and a fuel pump to suit.
So is this E92 the ideal all around vehicle? I don't know about you, but it definently fits my bill. 
Drop your thoughts below. 
Owner : Damianos Ellinas 
Images: An photography 
Words: Odisseas Sofokleous