Just recently, Nissan blessed us with a near-production concept car of the upcoming 400 z and boy it did spark some memories. Memories of what was once, the most technologically advanced sports car to come out of Japan. With a twin-turbo 3.0L v6, an aerofoil inspired wedge-shaped body and, even four-wheel steering was the crème de la crème of 90s grand tourers to come out of Japan. Packing this much potential from the factory, it did not go unnoticed. In 1991 Japanese tuning company JUN auto attended the Bonneville speed trials in a Nissan Z car of their own and set a world record for a road-going car reaching a speed of 422km/h or 262 mph . A record that still stands to this date.
Standing out from the crowd
You must excuse the long intro, but this is truly an understated car. Nevertheless, if you are familiar with the car scene in Cyprus, I am sure you recognised this car by now. If not, congratulations you leave under a rock. This car is build to be to driven, and despite the never-ending lists of mods it doesn't miss a car show a meet or even a basic cruise, it's always there!
In case that driving a low two-door sports car, with looks that made even Lamborghini jealous isn't unique enough. The owner made his additions to the exterior of the car to bring it up to date.
The z wears a greedy front bar paired with carbon air ducts a custom carbon front lip and canards.
Moving along the side, custom carbon side extensions were made as well. Keeping with the carbon theme in the rear a carbon diffuser is used, along with a pair of Led taillights, it brings the car to the 21st century. Finally, an Adflug carbon hood helps shed a couple of pounds while giving the z that 90s tuner look.
You know what they say "do it once do it right". After acquiring the car, the owner felt the VG30DETT a bit tired, so a basic rebuilt turned to something more . The forged Bottom end features ACL bearings and oversize eagle rods for added reliability. The engine is built using arp 2000 series studs for that extra peace of mind. Up top, the ported cylinder head has been treated to an arrange of goodies again with reliability in mind such as titanium valves and bronze valve guides.
 Boost travels through 2.5-inch piping to a pair of greedy intercoolers and into the very nicely detailed intake. Fuel is sprayed by 750cc Nismo injectors which are provided by a Walbro 475cc fuel pump. The car has now a basic. Street tune and has not been on the rollers for a proper one. Although being built for reliability, this setup is good enough for ridiculous amounts of power if needed.
Lastly upgraded gearbox and engine oil coolers along with an alloy radiator, make sure the beast stays cool even in city traffic in the summer months. Sounds easy, not in Cyprus though.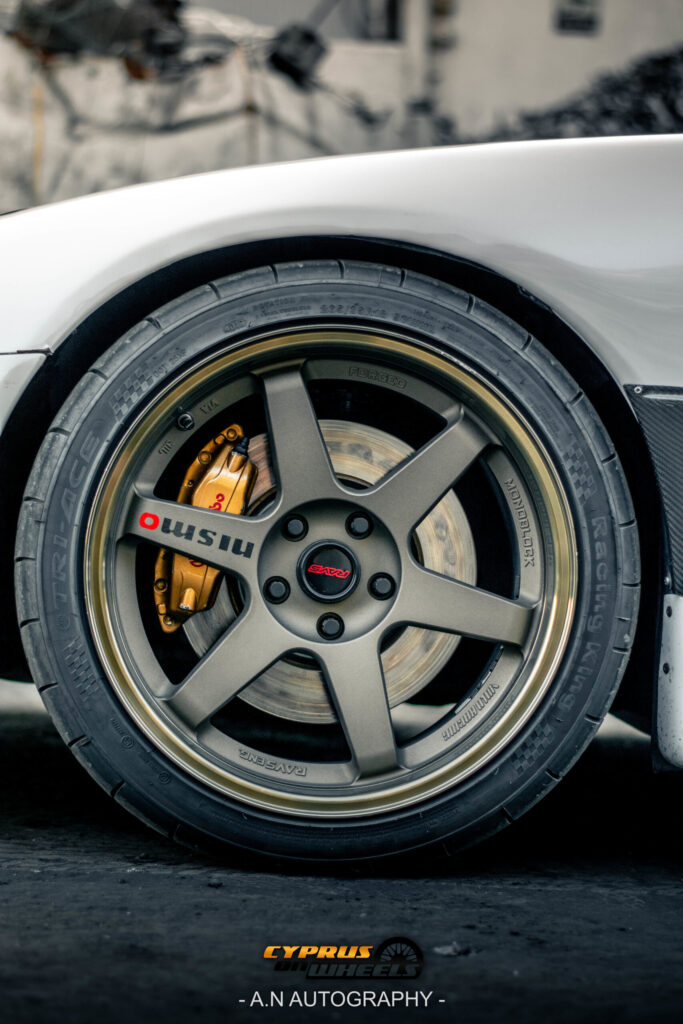 Usually, this is the part that I would comment on the wheel choice of the owner, but in this case, Stavros made a wise choice and went with the tried and tested volk rays Te37s. Measuring at 18×9.5 all around they look right at home under the big grand tourer. Wrapped around in tri-ace 265/35/18 semi-slicks they provide all the grip that the owner may need for a spirited drive.
Speaking of which the car rides on Tein 3-way adjustable suspension making it a much more predictable ride and providing that extra grip.
Underneath formula racing bushes have replaced all the factory bushes. The rear Hicas system (rear steering system) has been deleted to save weight and further stiffen up the rear end, a popular mod in 90s Nissans. Lastly peaking behind the Te37s are Brembo callipers paired with oversized rotors for that extra peace of mind.
My personal favourite touch of this magnificent machine is the Targa top. Unlike the mk4 Supra or other cars of the era that featured Targa tops. 300zx's don't suffer from chassis flex without the roof, thanks to the T style design that Nissan applied when designing the removable pieces.
Inside the Z remains mostly stock and generally awesome, place to be. The dash curves around you and flows with the door panels making for a very 90s cockpit. The main additions that the owner did include a Sparco steering wheel and some very jdm dials shoved in the centre console to monitor the important stuff. Such as boost pressure, afr and oil pressure and lastly a greedy profec 01 digital boost controller. You can imagine that listening to tunes with the T tops removed might be difficult. But the owner took his measures by installing a 10-inch Alpine woofer with the amplifier to match and four new speakers. I won't lie tunes are number one for me when heading out for a drive.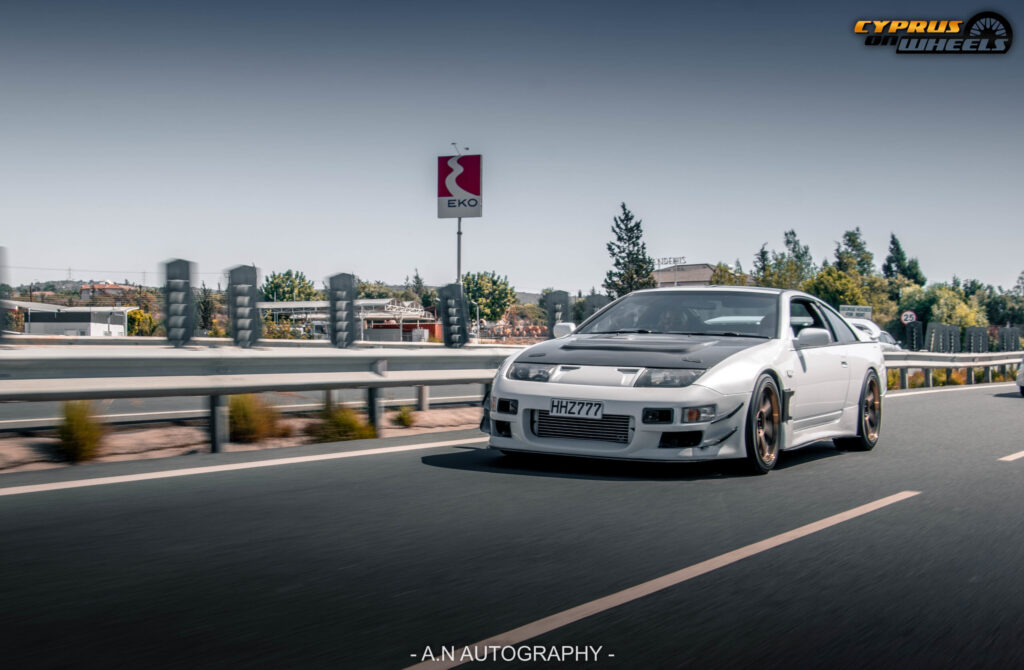 Well after, having a quick chat with the owner, he assured me that this 90s memorabilia it is going to stay in his possession for years to come. But don't be fooled this car was is and will never be a garage queen. The car was build to be driven and trust me it gets driven properly!
So there you have it. An excellent example of what an underappreciated platform can be developed to.
Words : Odisseas Sofokleous 
Pictures: A.N autography, Petros tzerianidis. 
Recent posts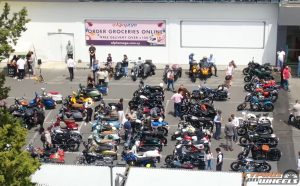 Can't believe that there is already a year since the last DGR event that took place in Limassol, and we …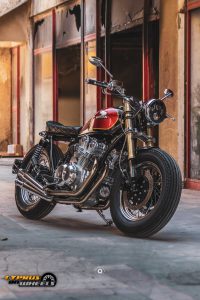 What is a dream build? A dream build. Something that all petrolheads share is a dream build, ask any petrolhead …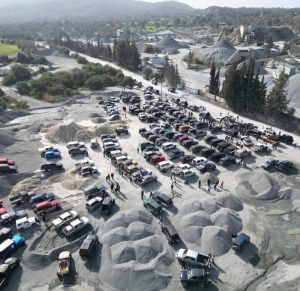 On the first Sunday of March 5/03/2023 the Nissan Patrol club Cyprus held for the second year in a row …